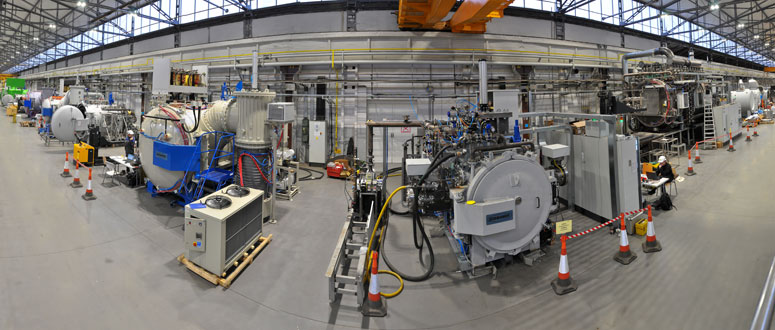 SECO/VACUUM: The North American Vacuum Furnace Company
SECO/VACUUM Technologies, backed by the resources and reputation of SECO/WARWICK, is a leading vacuum furnace manufacturer in the North American heat treating market with a line-up of furnaces designed to keep U.S. heat treaters pumping out quality parts.
SECO/WARWICK is one of the largest and most advanced furnace companies in the world and leads in advancing technologies such as single-piece flow UniCase Master low pressure carburizing, ZeroFlow precision gas nitriding, CaseMaster Evolution vacuum oil quench and various high pressure gas quench vacuum furnaces in many configurations.
Vacuum furnaces today are much more advanced than years ago. Today these furnaces carburize with exacting precision, reliability and productivity. Today these furnaces offer reduced distortion in quenching, even in oil. The combined expertise of the SECO/WARWICK and SECO/VACUUM family and the unmatched product line of SECO/WARWICK offers our customers resources not available elsewhere.
The benefits of purchasing a furnace from SECO/VACUUM are many, including:
Expert local support from knowledgeable SECO/VACUUM service and electrical engineers
Process and applications engineering experts here in North America
Complimentary service visits for the first year of furnace ownership
Complete spare parts inventory support
Through technological leadership and decades of experience, SECO/VACUUM offers unmatched vacuum furnace innovation and performance backed by a commitment to provide our customers with the best support in the industry and the lowest cost of ownership.
To learn more about SECO/WARWICK Group's products and markets, click here